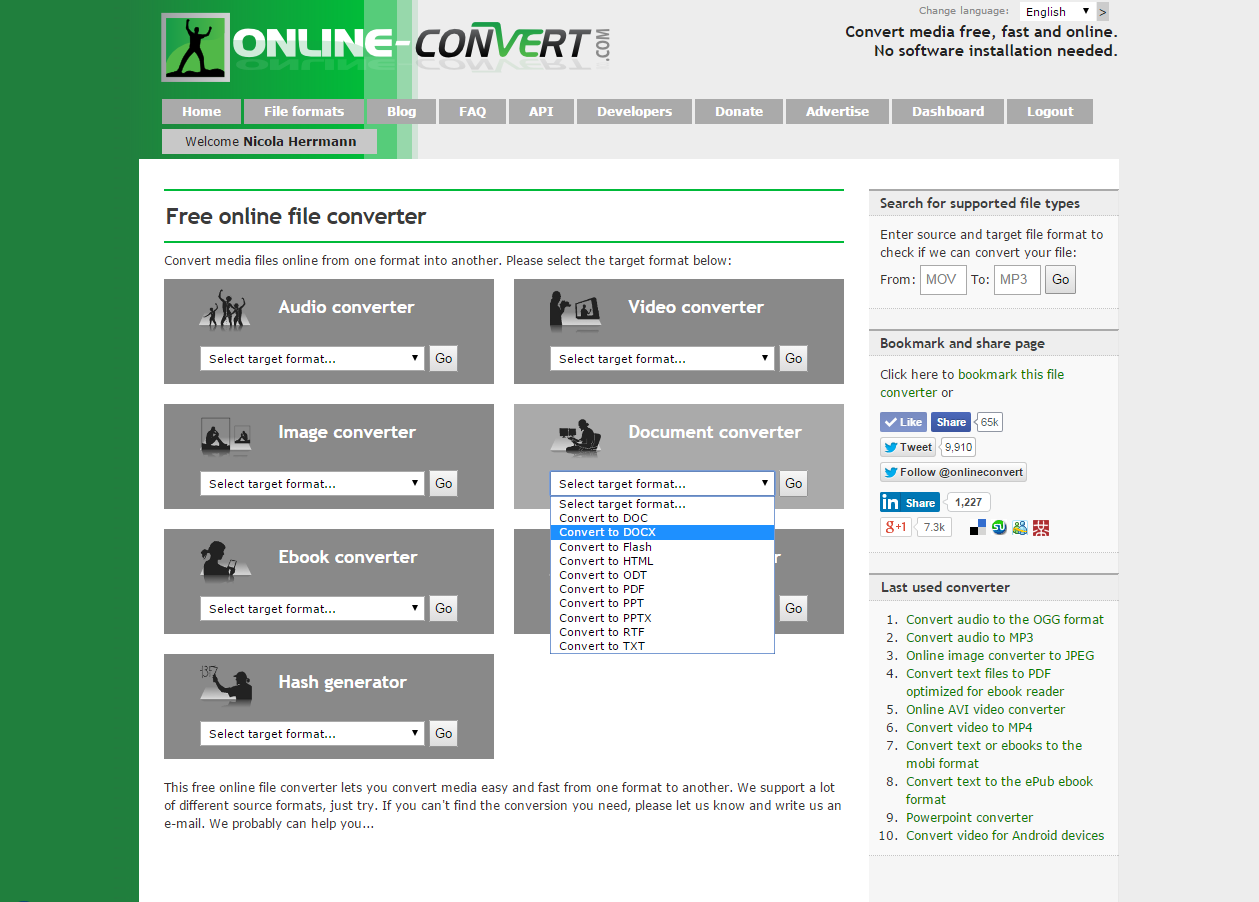 You Convert It is offering a free service to convert just about anything for you. Whether it is from MP3 to AAC, DOC to PDF or FLV (YouTube) to AVI, you can get it all done online at YouConvertIt.com. To make sure it covers all type of conversion, it converts units of measurement as well.
Using this online tool is easy. To convert file(s)…
Visit http://www.youconvertit.com .. Duh!
Enter your email address – A link to the converted file(s) will be emailed to you
Browse to the file you would like to convert. – YCI will check the format of the file and display the supported formats that the file can be converted to.
Choose the format
Click "Convert" to start the conversion process.
To convert few files at one go (up to 5 files), repeat step 3 – 5.
Once the conversion is complete, a download link will be sent to the email address you entered in Step 2.
---
To download any YouTube video, click on the Convert Online Video tab. Paste the URL of the video (i.e. http://www.youtube.com/watch?v=Ud0kaWLHEd4) and click "Download".
If you would like to convert it to other video format like AVI, MOV, MPEG etc, choose the format that you want and click "Convert".
I find this application extremely useful as it allows me watch some of the Youtube video offline. Bookmark this site now!